Sgourakis Architects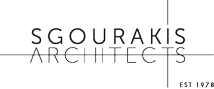 I wish to provide a Capability Reference for Stemcon Pty Ltd. I have known Emmanuel Sfendourakis, Steve Sendourakis and Con Kalaboukas for a number years and, as the project Architect, engaged Stemcon to undertake the construction of a five level, four retail and seventeen apartment complex at 125-133 Swan St Richmond.
The project ran from February 2014 to September 2015 and the cost was $4,785,000. My role as the Project Architect was to administer the documents and provide regular co-ordination during the entire project.
The project had a number of challenges, comprising of construction at the busy intersection of Swan and Clifton Streets as well as interfacing a heritage listed building within the new building. Stemcon were able to administer and construct the project with high quality, safely, compliance and within program. The building comprised of a number of building elements and they were able to deliver a quality project.
Testament to Stemcon's professional approach, they have been successful in being awarded from strong competition a 41 Apartment complex in 802-806 Elgar Rd Doncaster, which commenced in August 2015 and scheduled completion in October 2016. The project is a five level plus 1 ½ level below-ground carpark basement and integrates a number of construction elements with a project value of $11,299,000. I have no hesitation in recommending Stemcon's capacity to undertake such projects.
Peter Sgourakis
Director
Sgourakis Architects
Akritidis Group Building Consultants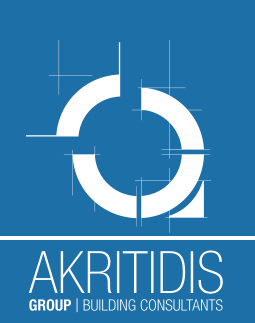 I have known Steve Sfendourakis, Emmanuel Sfendourakis and Con Kalamboukas of Stemcon Pty Ltd for many years in my capacity as a relevant building surveyor on various projects. These projects include the construction of multi-unit dwellings, low and medium rise apartment buildings and other similar developments.
The current project is for 59-63 Warrigal Road, Hughesdale where it is proposed to construct a 5 level residential apartment building (46 apartments) over a ground floor shop with a project cost in the vicinity of $11M.
As the project relevant building surveyor I have been responsible for ensuring compliance of design documentation and 'as-built' mandatory inspection of construction during the course of the development. During this time Stemcon have demonstrated time and again a high level understanding of the principles of construction and an excellent working knowledge of building techniques for effective functional and compliance outcomes.
I have always found Stemcon to be practical in their approach and responsive to any regulatory issues that need to be attended to. They demonstrate a positive attitude to unforeseen problems and apply intelligent problem solving skills accordingly.
I would have no hesitation in recommending Stemcon as a professional, diligent building company of high ethical standing and practices.
Ari Akritidis
Managing Director
Inline Building Surveyors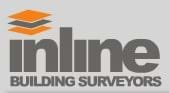 I write to you pertaining to the professional capabilities of the building firm Stemcon Pty Ltd.
I have had an association with Stemcon for approximately 4 years as I am the appointed relevant building surveyor for a large apartment project located at 802 Elgar Road Doncaster in which Stemcon are the appointed project builder. The project is now coming to finalization so I have had a sufficient time to form the following opinions.
Our office has associations with numerous other building firms who undertake similar sized contracts who do not show the strength in understanding of Building Legislative Codes and requirements along with actively endeavoring to achieve a high standard of build quality as I have noted with Stemcon. The result of this understanding is clear where a project of this size can come to a conclusion where there are no outstanding main items that have not been actively resolved by Stemcon through a professional dialogue with the project's consultants, a quality I can express is not evident with other building firms.
It would appear that Stemcon have created and adopted thorough office and site processors ensuring that possible construction concerns are addressed early in the construction time line and well in advance to the concern eventuating.
I have always noted the standard of workmanship and ability to confirm to expectations both from our office and from other associated consultants with project.
It is not often that I would write a letter such as this but as I see the results of building firms that lack the required experience to successfully fulfill contracts and the inconvenience it then places on all parties, it would be our company's position that we would rather be the appointed relevant building surveyor on projects where proficient building firms such as Stemcon are associated with than many other building firms we are currently working alongside.
Dean Giammarino
Principal Building Surveyor
AJL Consulting
I am writing to provide professional reference for Stemcon from the consultants involved with the Ellia Apartments project. The project is a 5 levels apartment development including 1.5 levels of basement parking with a total contract value of $11,299,200.00 (inclusive of GST).
As the QS acting in the interest of the project financier NAB, I have been working Stemcon since May 2015. I have found them proactive, approachable, and always take initiative to identify the problems and devise solutions. All the information as required by the financier have been provided in a timely and efficient manner. The trade breakdown, construction programme, and cashflow provided by Stemcon are in line with our expectations and projections. As of current, the Ellia Apartments development is 93% completed and tracking to a finish at the end of September 2016, which is two months ahead of the contractual date for completion with a minimum of variations.
I highly recommend Stemcon and I am looking forward to working with them in other future projects.
Louis Ng