The stars embracing technology in construction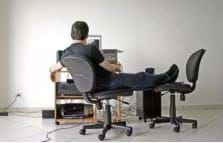 There is a certain expectation in the workplace that as technology progresses companies will embrace more efficient and cost productive ways of doing things. There's a whole generation out there that expect it.
Generation Y, and soon to be out of universities and colleges, Generation Z are fast becoming more and more representative in the Australian workforce especially in construction. They are a generation that has been raised on technology and have high expectations about cutting edge approaches.
The construction sector is worth $300 billion a year to the economy and employees around 10% of the entire Australian workforce, yet when it comes to investing in technology it's behind every other sector.
Infact, according to the latest McKinsey report the construction industry ranks second lowest in terms of digitization across the globe, above only agriculture and hunting.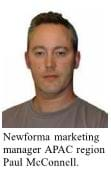 According to Newforma marketing manager APAC region Paul McConnell, it's a double edged sword when it comes to who and what companies are digitizing in the sector.
"As it gets up to the design end the uptake is higher. However, I think there will be a new guard. The battle exists at the moment in that range where the senior decision makers are fighting not to get the change in. They don't appreciate the tangible benefits that could be gained from technology adoption," said McConnell.
McConnell believes there is a hesitation with investing in technology because there is a mindset that it's always been done this way and it will be changing that attitude that will see technology embraced.
"There is a cost to start up but it can be used on every project. It's starting to happen but it will take time. Out with the old and in with the new will be the breaking point. The fact is, these days, if you don't have a mobile device of some sort you are behind."
"People are forced to work together to a deadline and we would like to break down those information silos and work together as a team. We connect information silos. Software lets you open the information specifically to the project. There is a transparency. There is traceability. There also becomes a liability through the system so the more open you are the less that happens," said McConnell.
McConnell sees the push for embracing new systems coming from the younger generation who he says are so tech savvy they will walk into a job and say "why are you not standing there with an iPad ticking these of as they are done?"
"That will be a driver. As the old guard retire and move on the new guard will come in to bridge the gap between the millennial who have used this technology at college and will want to know why it's not being used on site. It's about what intangible costs can be saved in a job. Once we get that understanding the adoption of technology will exponentially grow as it has done in many other markets."
Some construction companies are embracing technology, and surprisingly, it's not the Tier 1 & 2's that are jumping onboard.

According to business partners and managing directors (and brothers) Stemcon, Manny and Steve Sfendourakis integrating technology early in the piece meant as there business expanded they have been able to scale quicker because they had the systems in place.
"We wanted to create a process that was modular in expansion and was efficient from the get go.
Regardless of the size of our business it had to work in the same way. If we have five employees or 500, we would still do the same thing. It eliminates the potential mistakes in terms of wrong payments and allows the business to grow in an efficient manner," said Manny Sfendourakis
"We thought, let's add value with each employee and we are very mindful of getting employees that add value. It is a very robust system to use and if the system excites them then they perform well, and thebusiness becomes sustainable."
"The younger generation expects it first of all and they have seen it elsewhere so they take charge. They see how their performance is making it more visible to management. They produce more and the whole thing is positive and it's great for morale in the workplace."
Steve Sfendourakis believes that Stemcon have an edge over other builders because they have thefundamentals right.
"We have a communication tool and can focus on employing better people who are fit to purpose. It's a different challenge and easier than not having the fundamentals right. Younger people quickly learn and appreciate the tools," said Steve Sfendourakis
Manny Sfendourakis says that the younger generation picks up the technology very quickly.
"You feel like a team in the office. The IT does not become a challenge and no one sees it as a barrier. We don't look to employ stars with regards to technology, we make them."